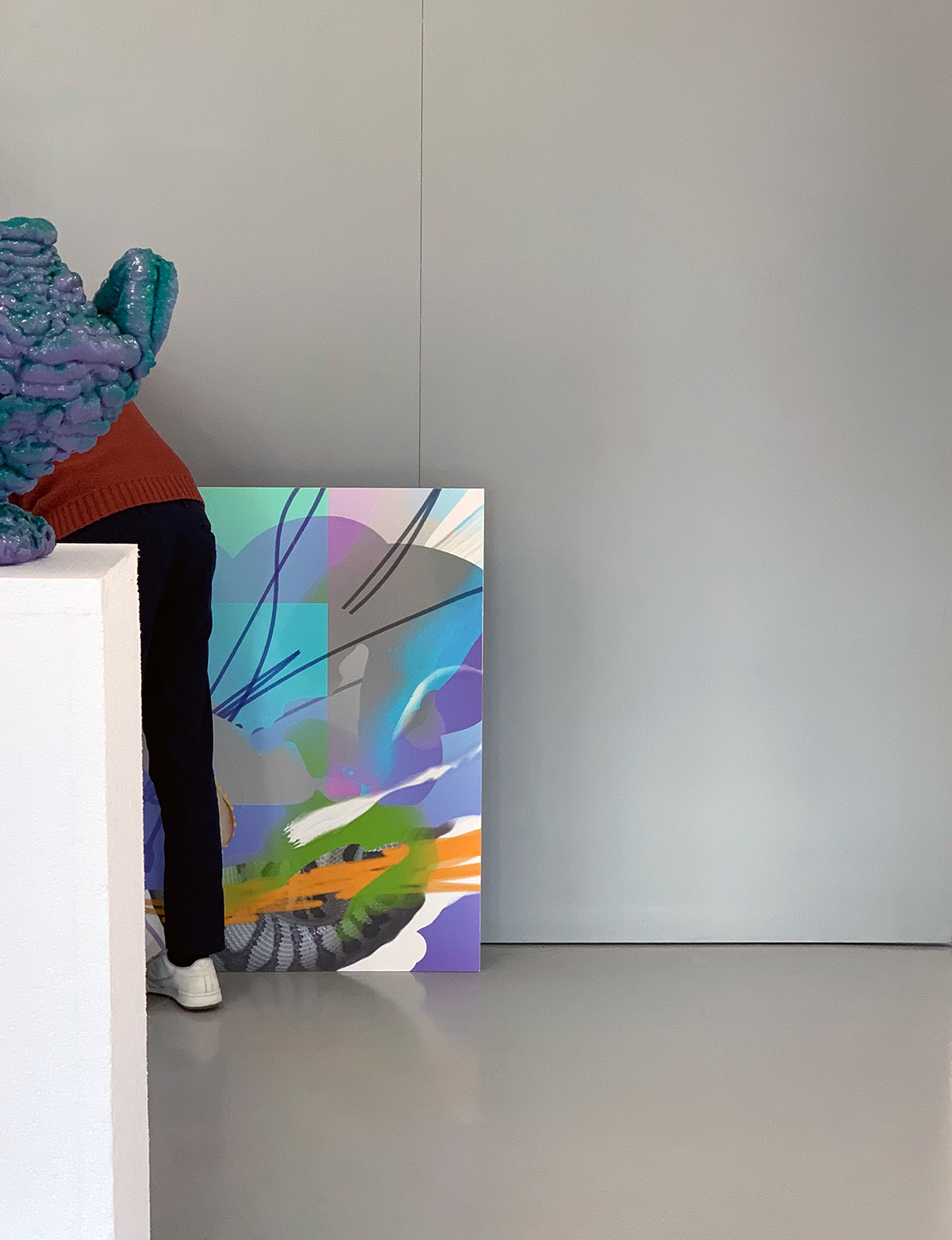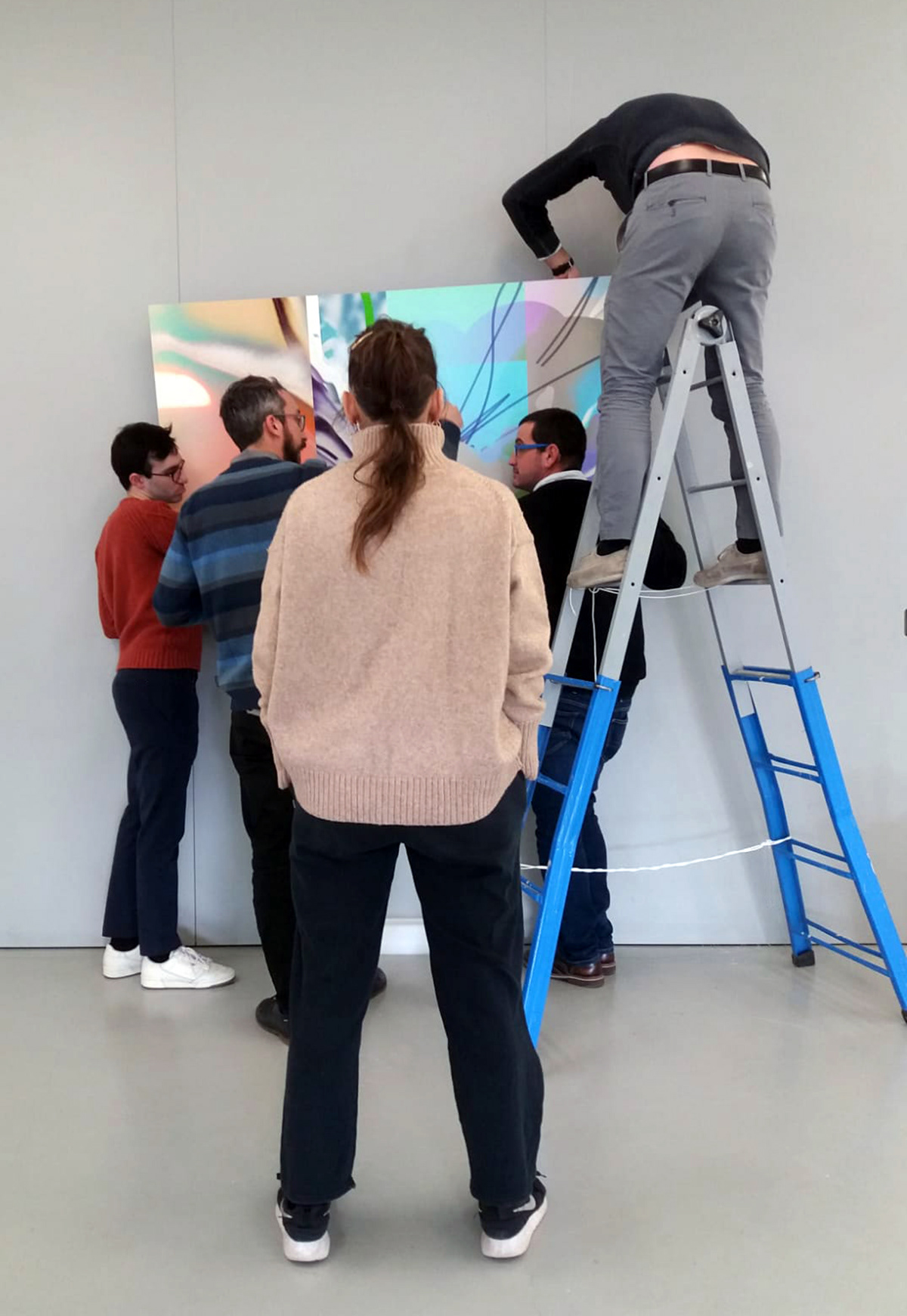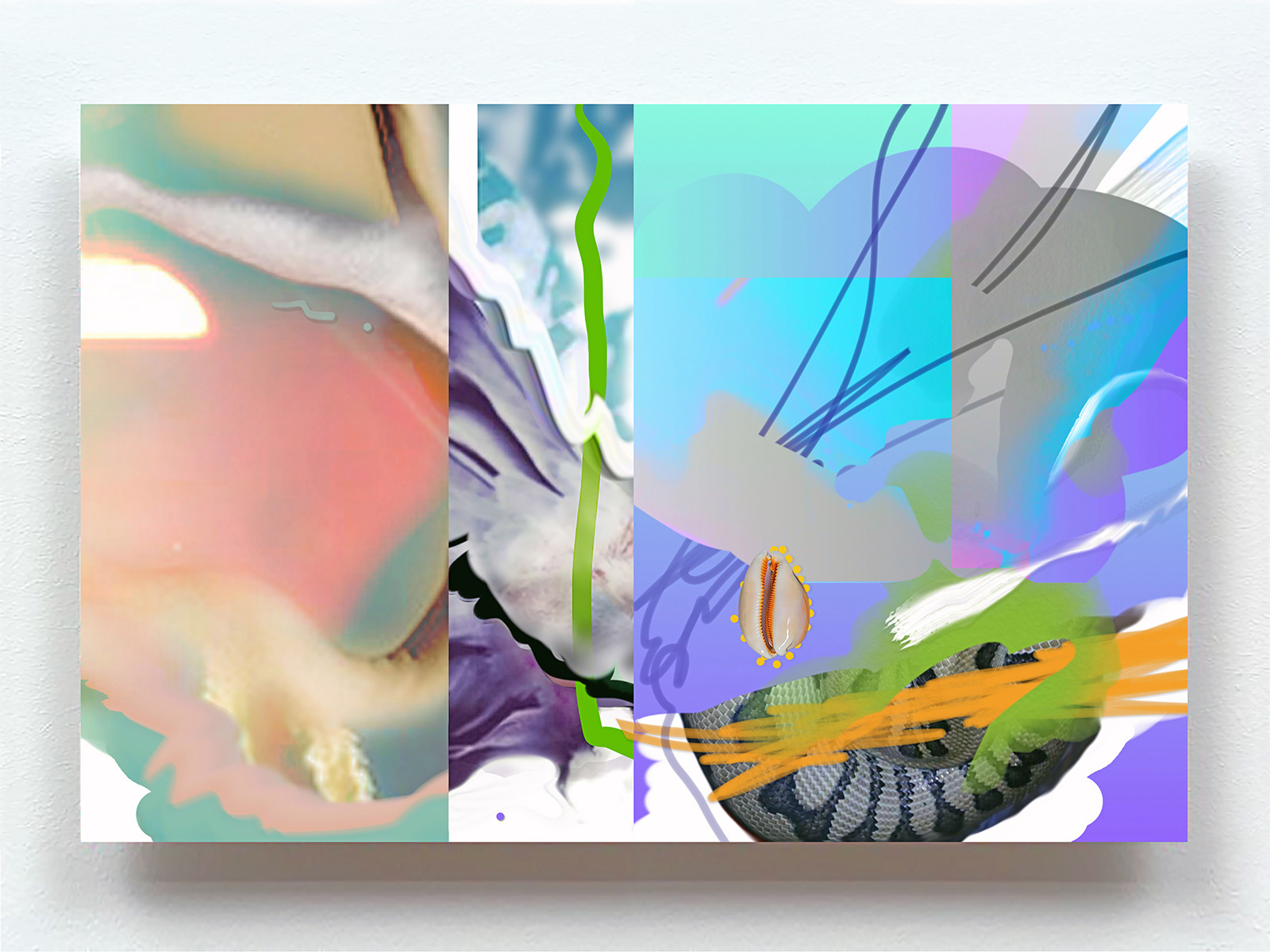 This series of paintings are handmade on a digital substrate, then printed onto aluminium panels. 
T
he flatness of the final works belie their analog tactility; making no apologies for allowing a machine to assist in the final production

.
Rather than being a direct translation from tablet screen to material surface, the process to arrive at the work entails a crossing over from digital to material and back again, sometimes many times. Material paintings are photographed or videoed; digital images are photographed through the tablet screen, and natural elements are layered between image, screen and lens. The painting
develops on the digital substrate as in classic painting through layering, removing, reworking and revealing.
Archival print on Hahnemühle bamboo matt paper mounted on dibond. 1500mmx1000mm