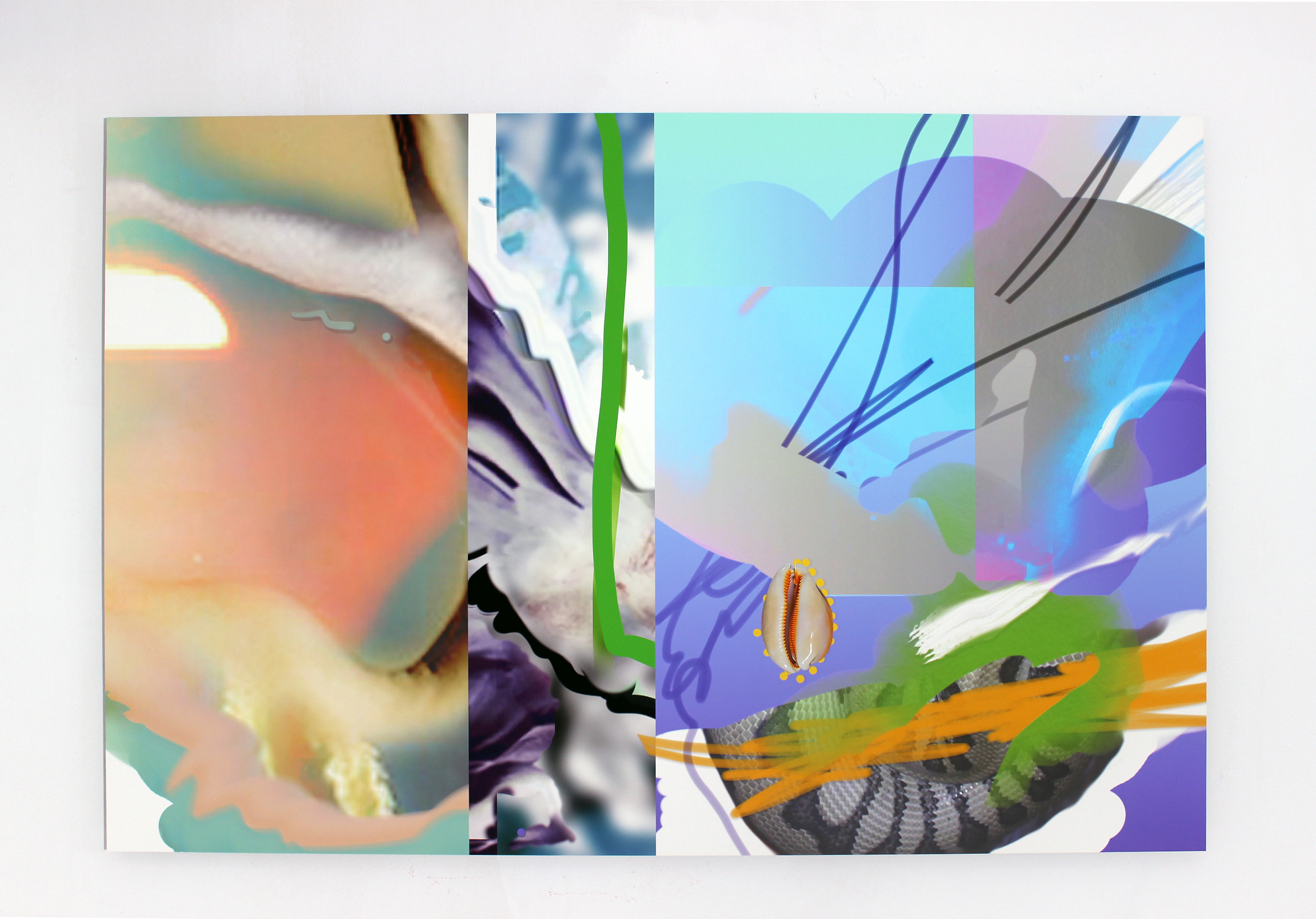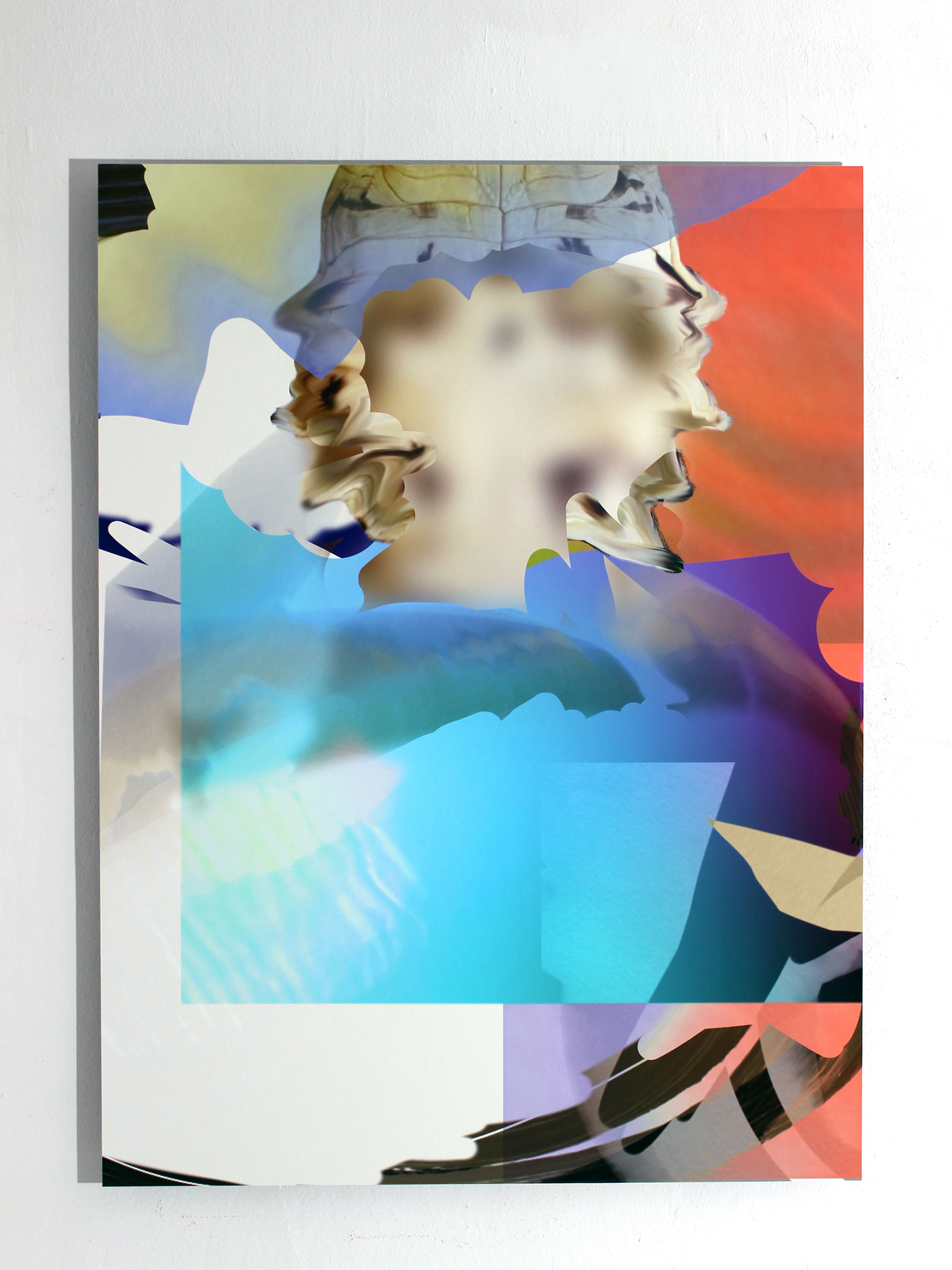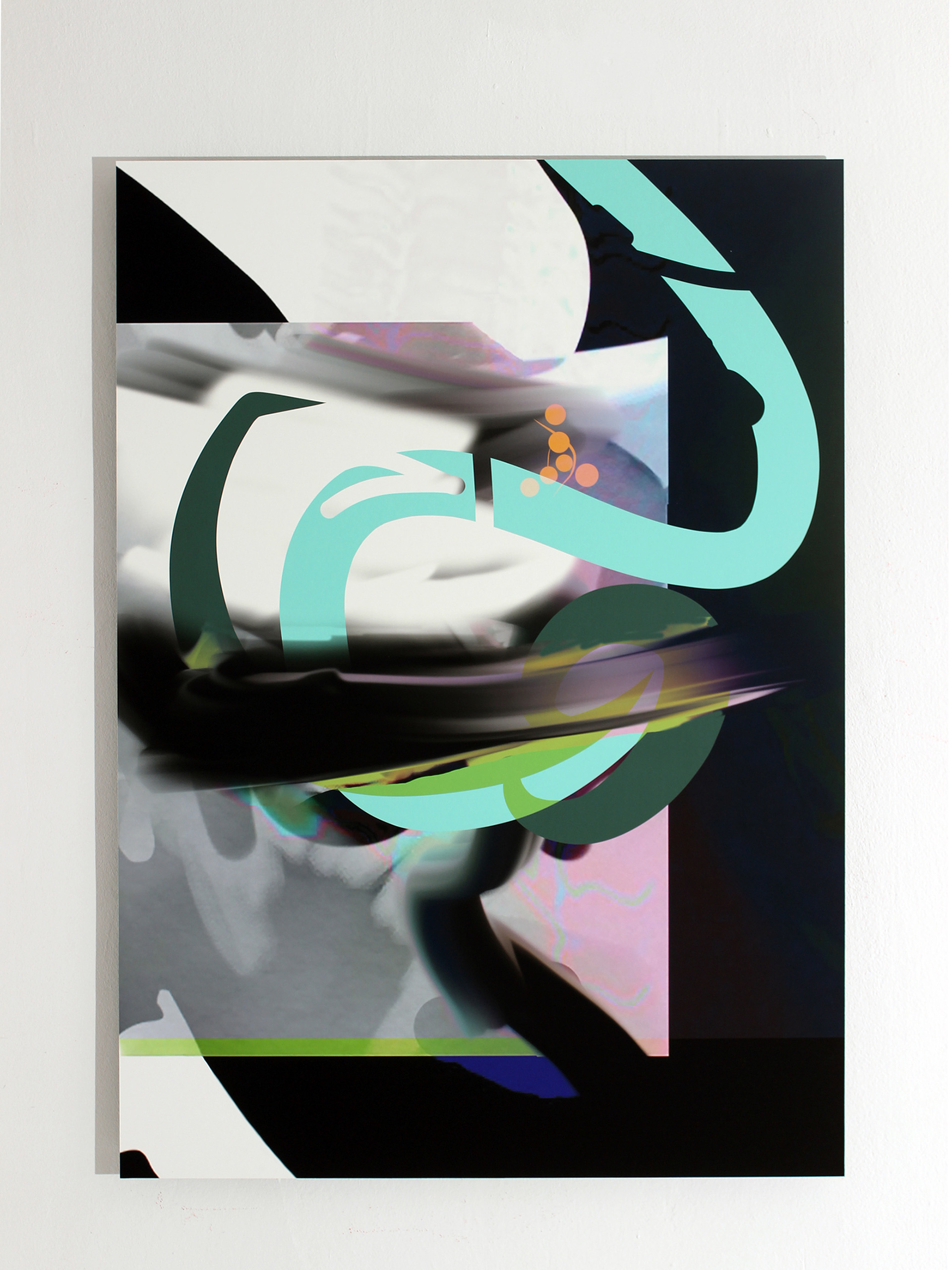 My undergrad experience was digital-based, so I learned how to make things on a computer first before I went on to my post-grad studies in painting. 
Feeling like a native in the digital realm - it was a natural progression for me to use my iPad, which is almost like an extension of my fingers, to paint. 
The works use digital photos of my material paintings, video stills and internet-sourced imagery combined with digital conventions like drop shadows and gradients, the line of cut-and-paste actions, touchscreen gestures and the well-known shapes of an app's paintbrush or eraser.
I like to think of the work as proudly digital - a playful combination of the computers mathematical modelling with more obvious human gestures based on perception.
THE IMAGINARY DIAMOND FATIMA Fine Art print on Hahnemühle bamboo matt paper. 1500mmx1000mm
CARAPACE Fine Art print on Hahnemühle bamboo matt paper. 750mmx1000mm
TADPOLE  Fine Art print on Hahnemühle bamboo matt paper. 750mmx1000mm
NUHA Fine Art print on Hahnemühle bamboo matt paper. 750mmx1000mm