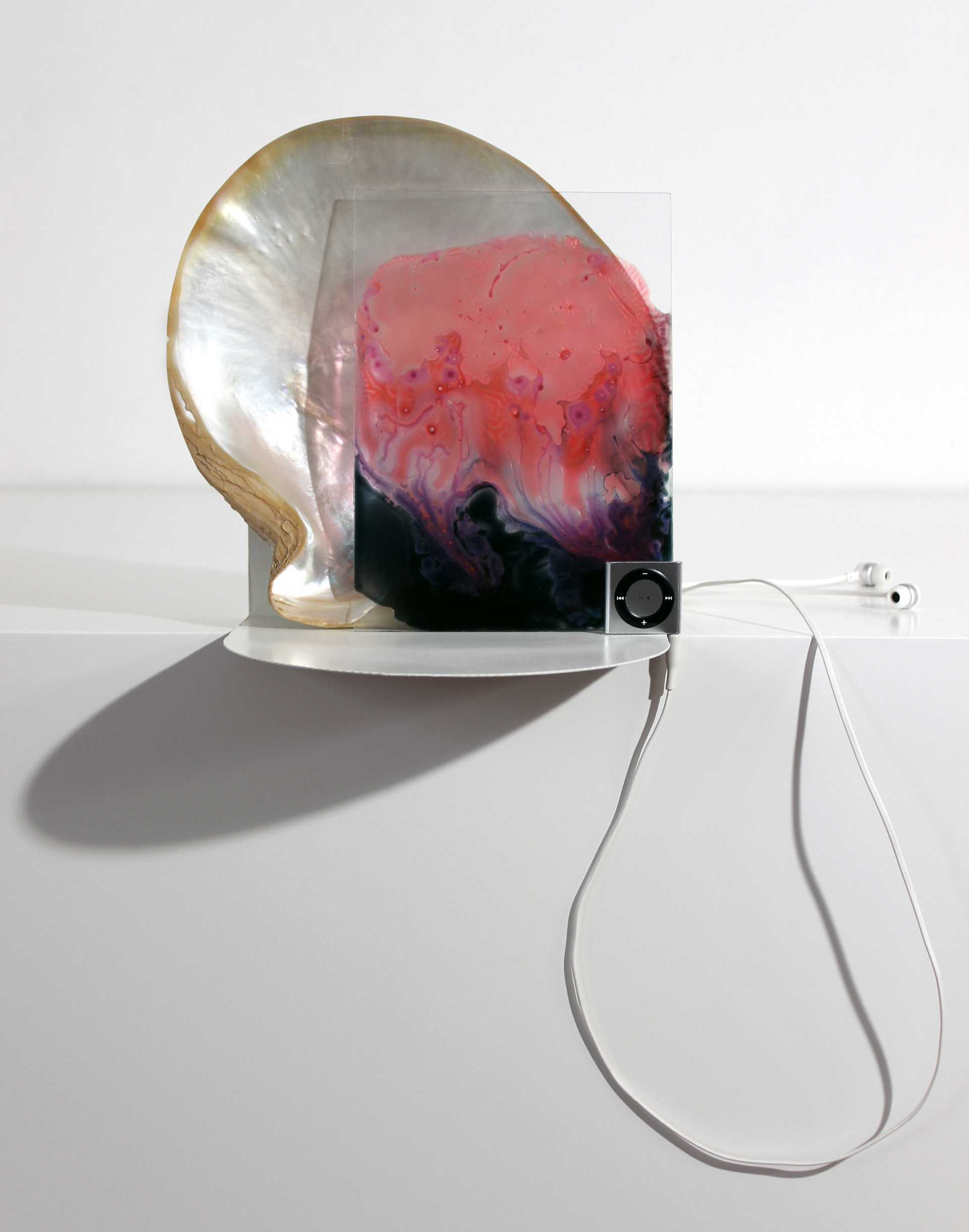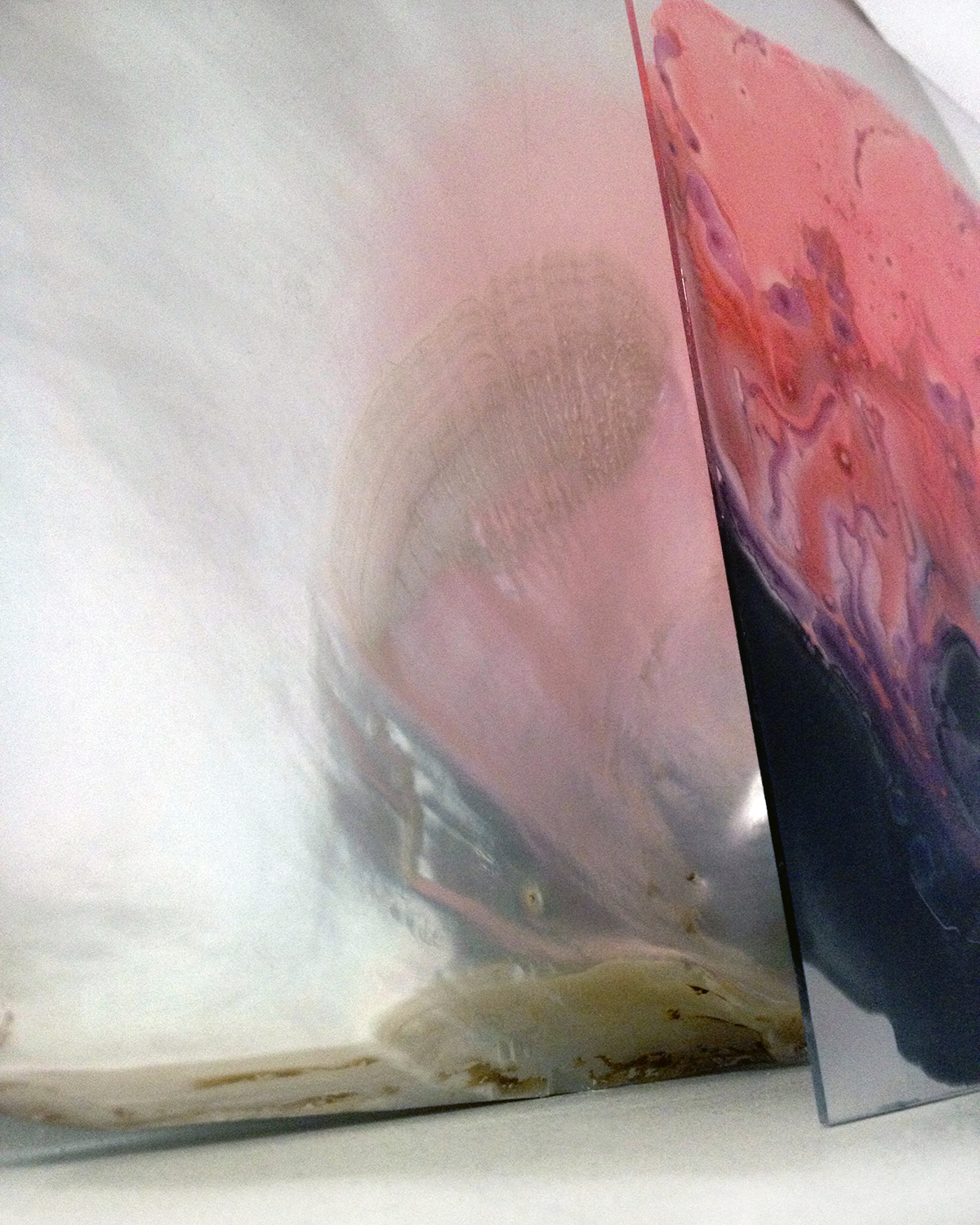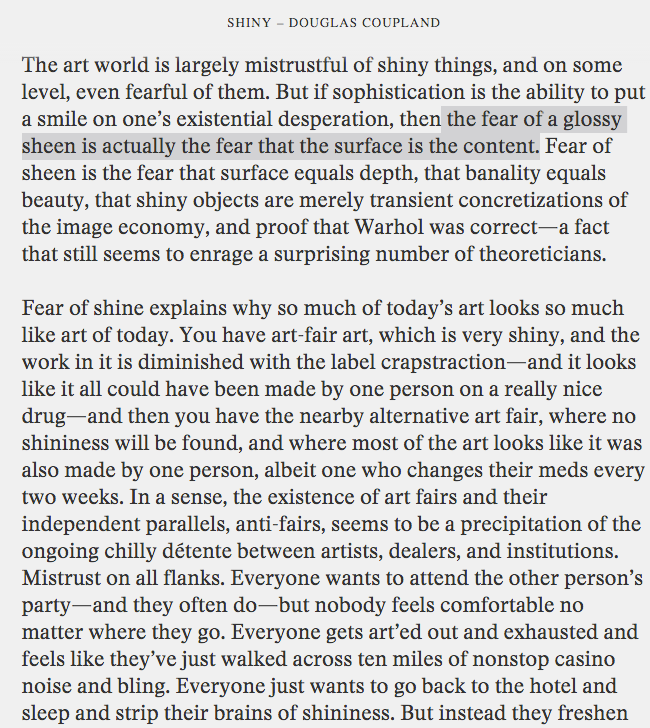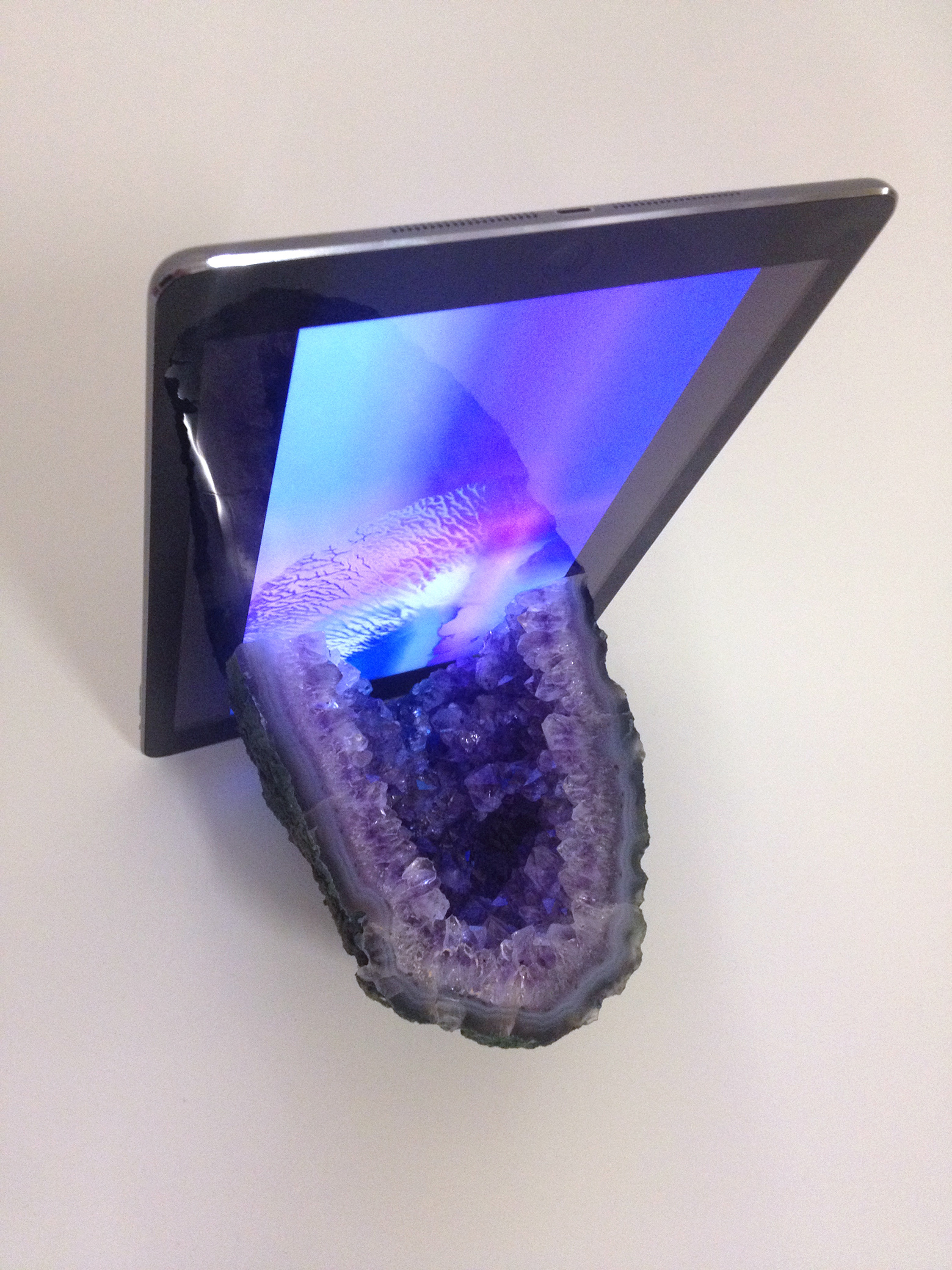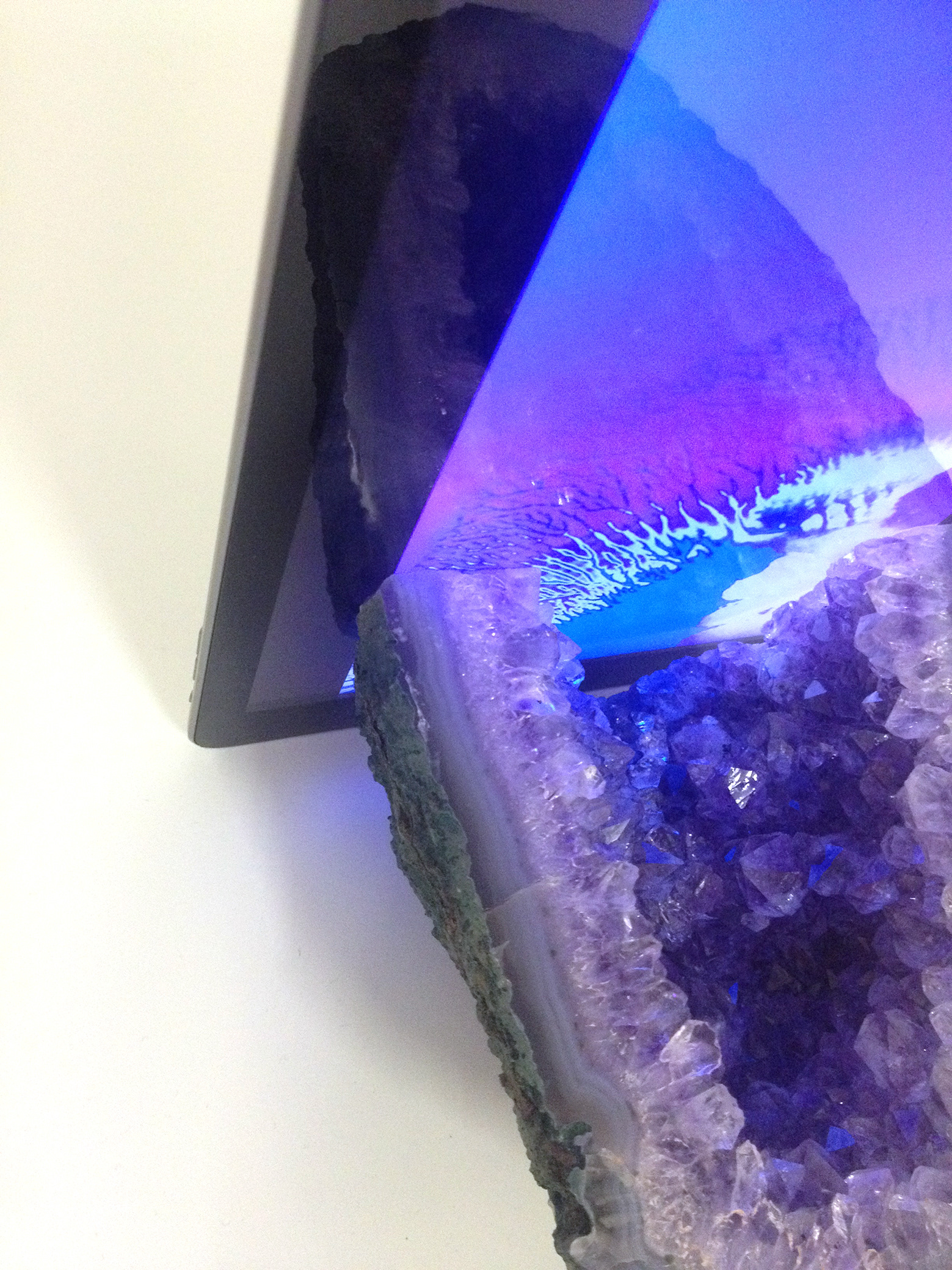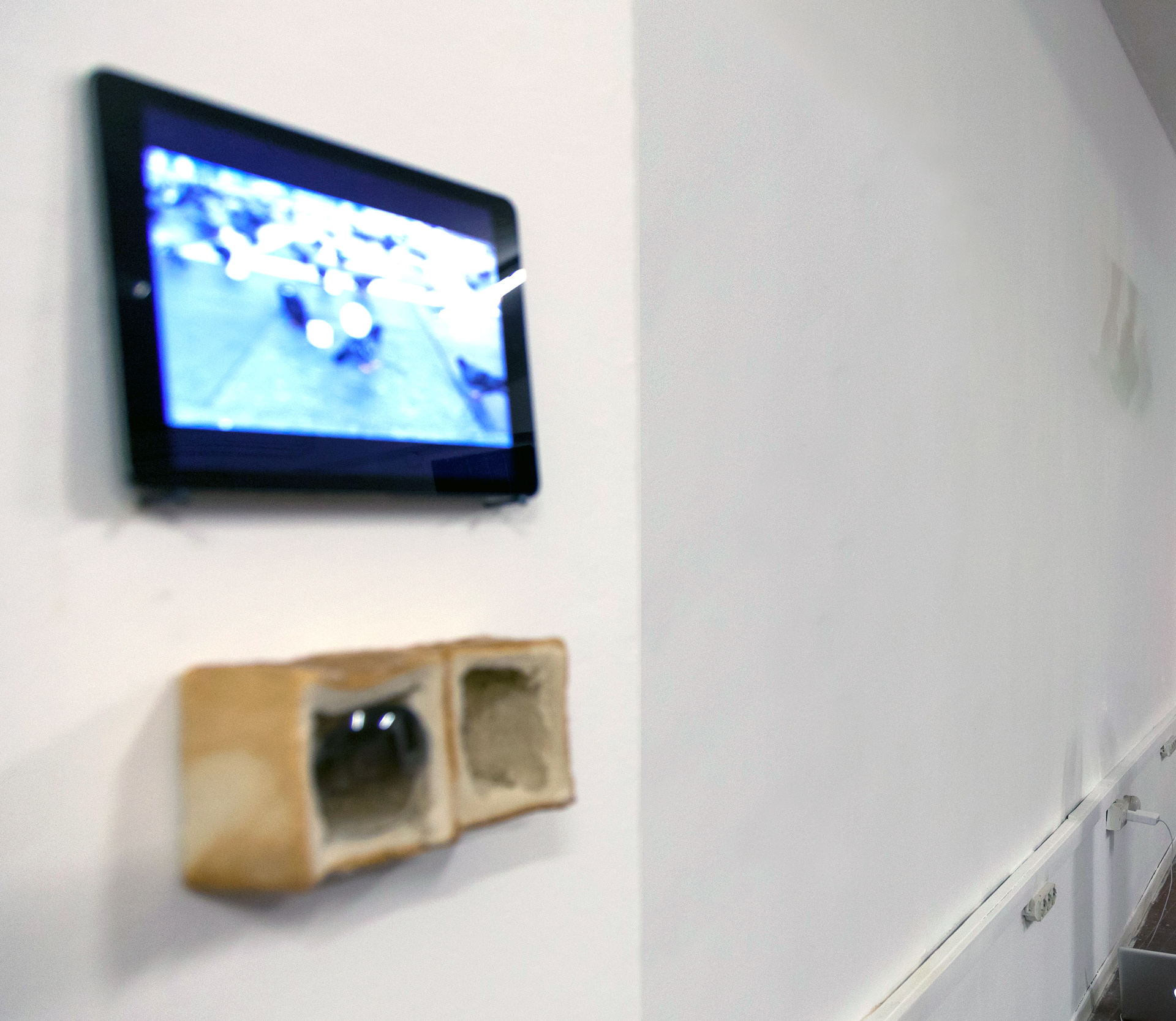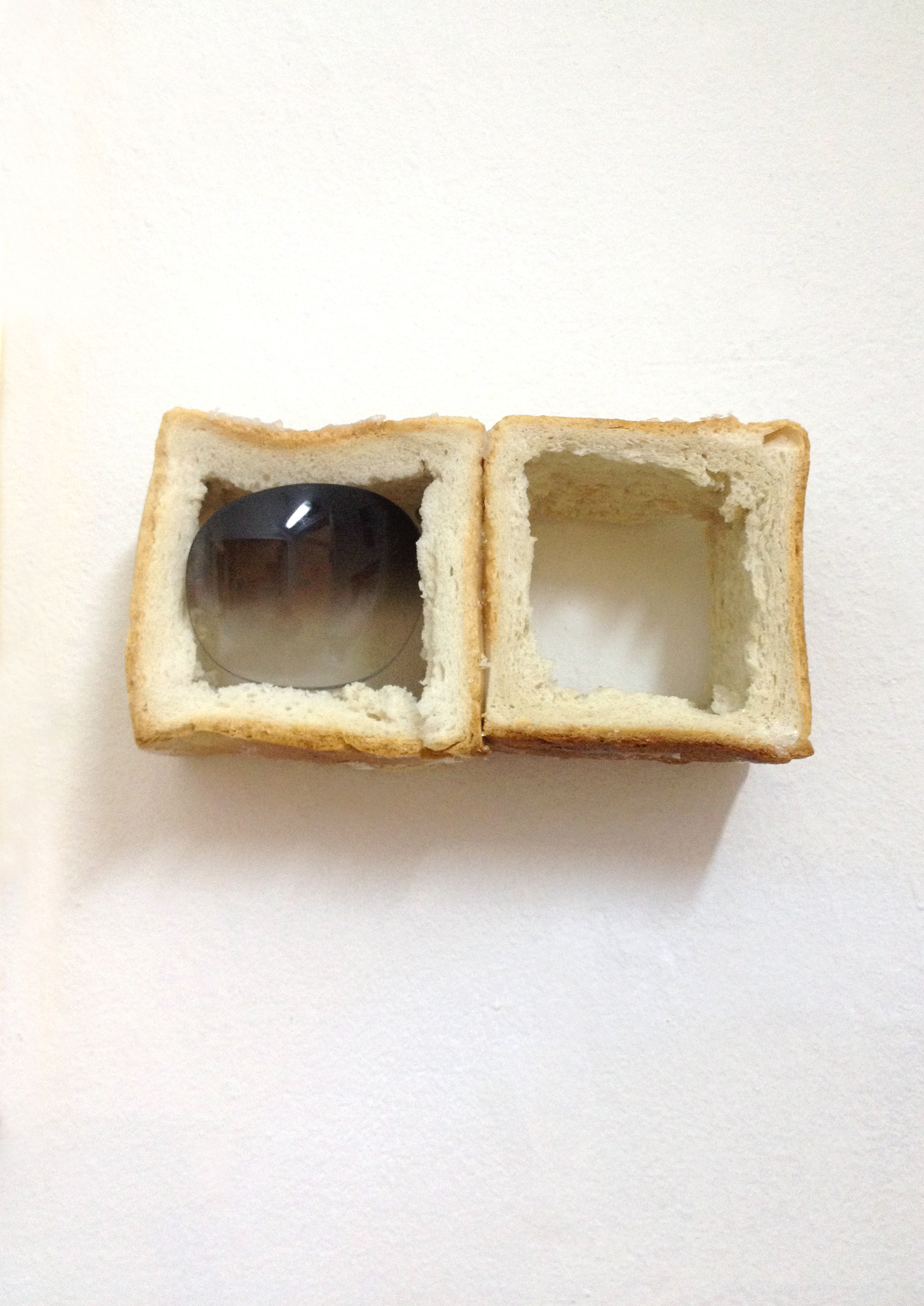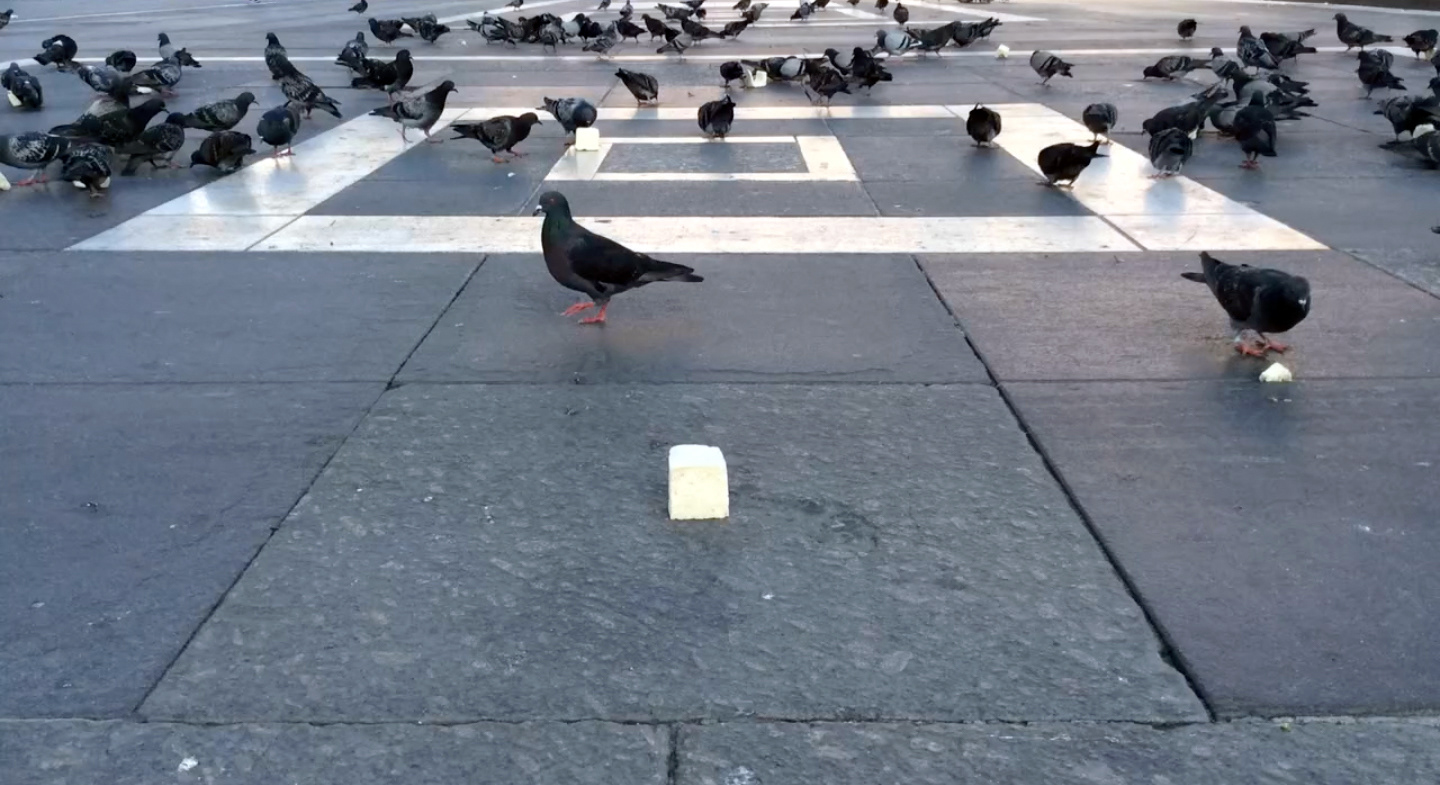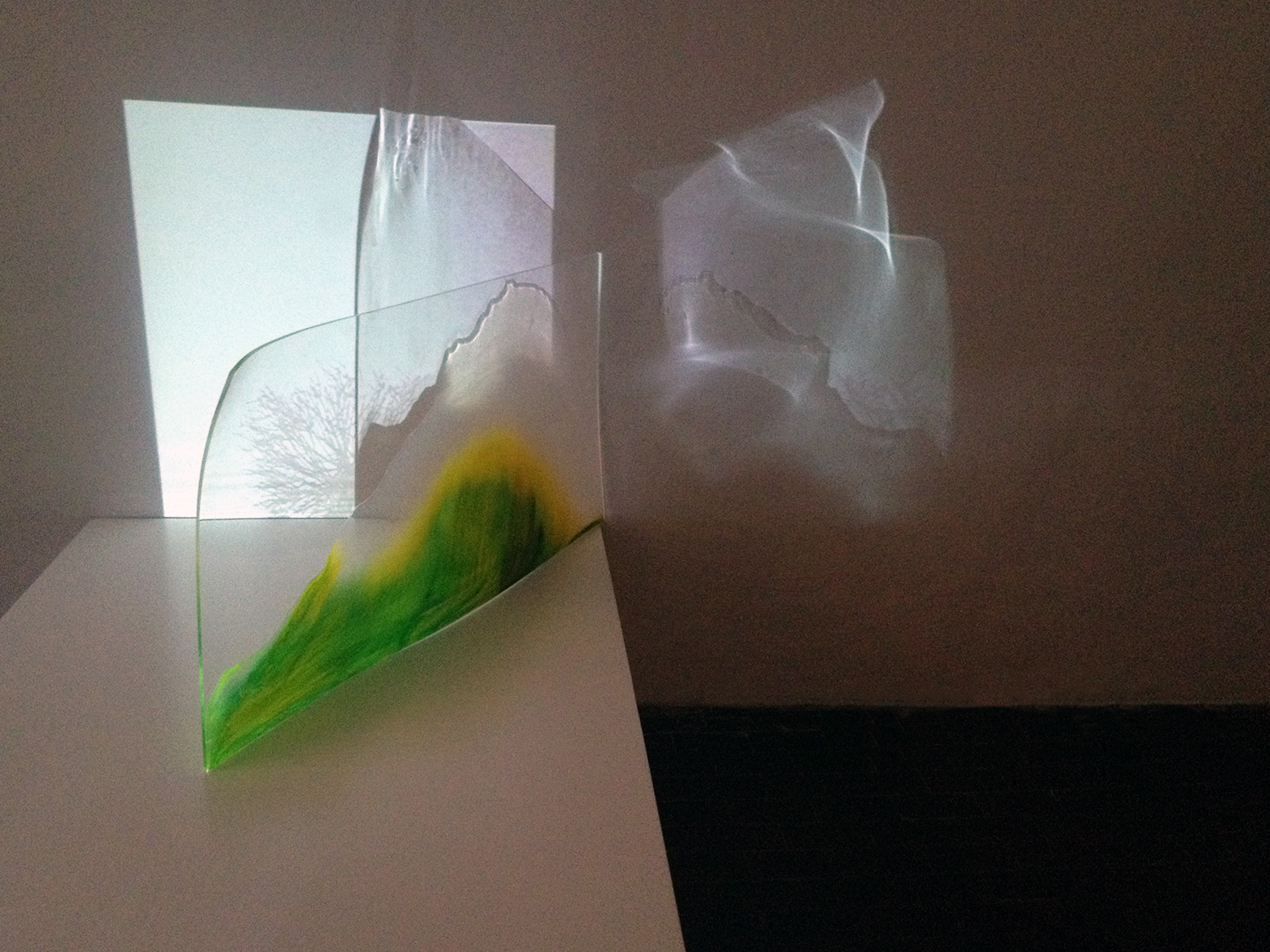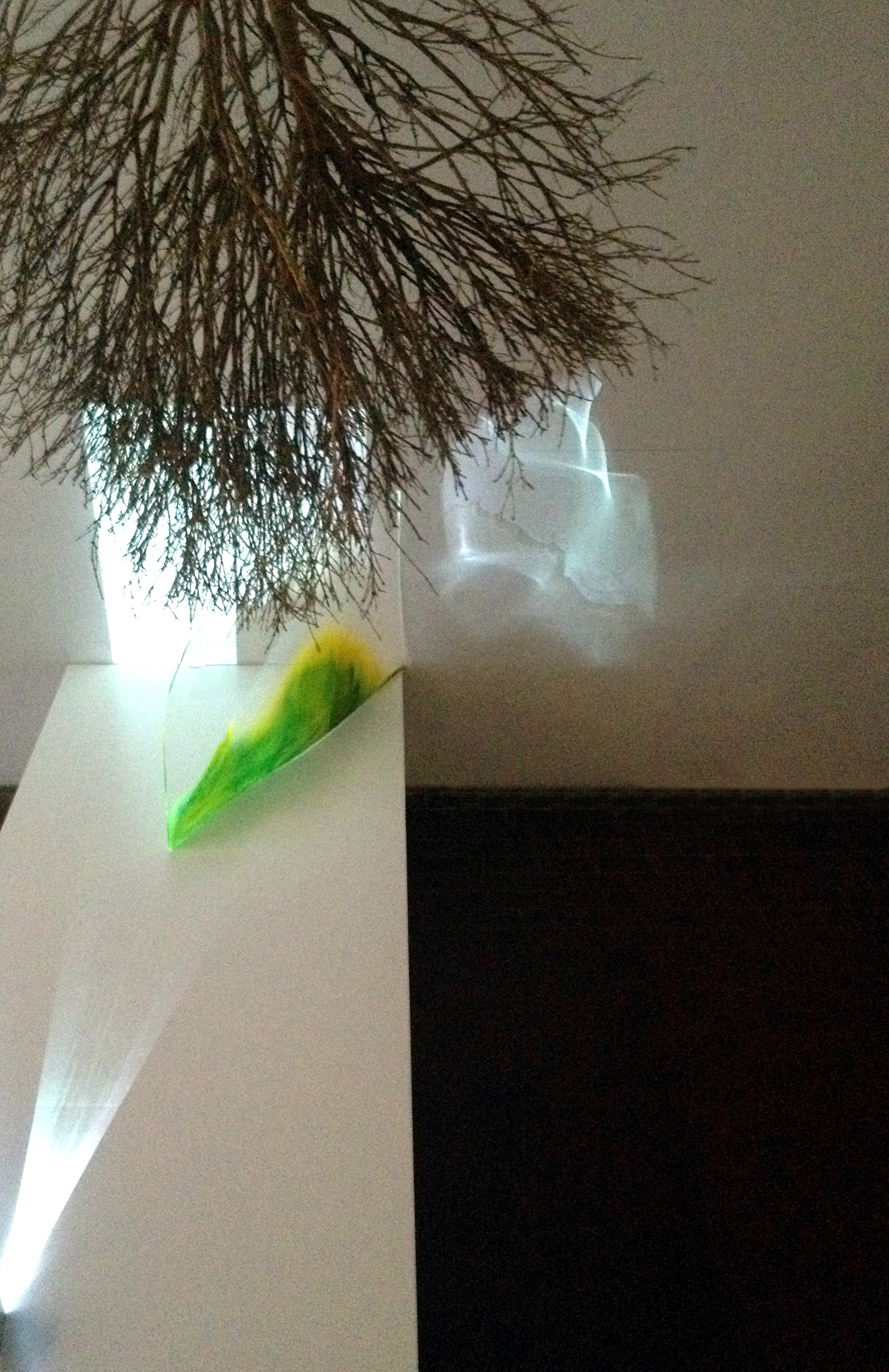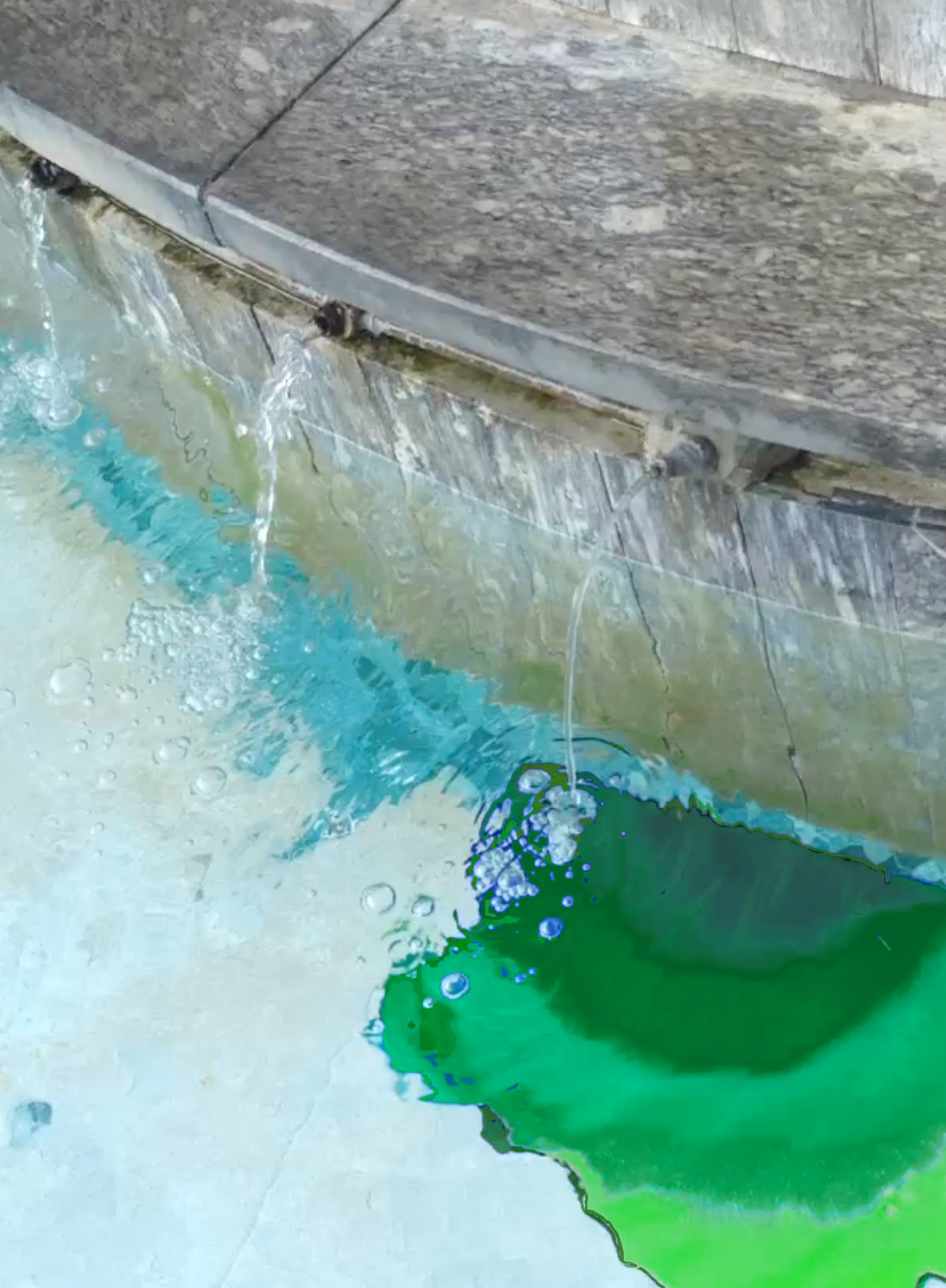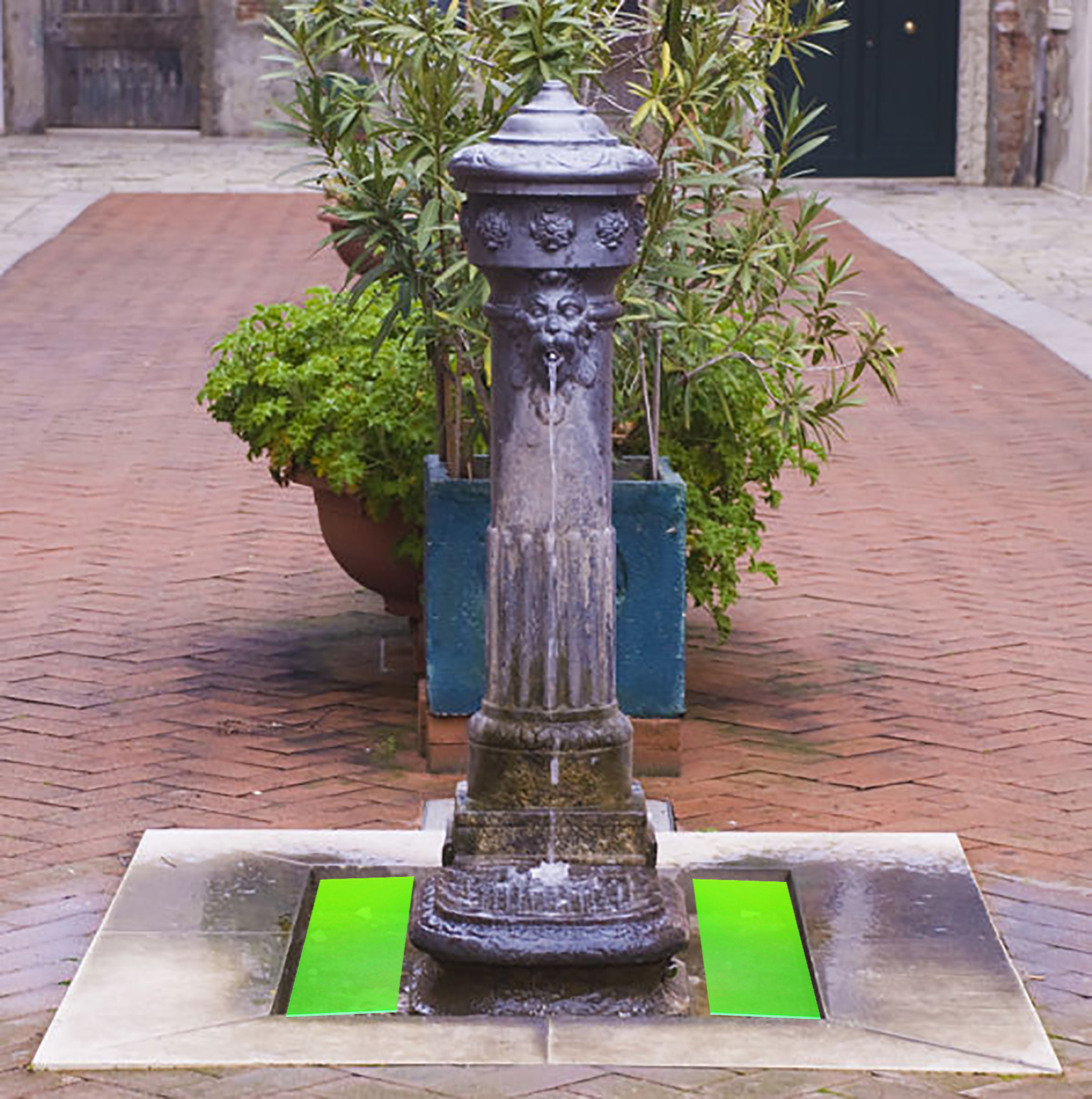 Shiny but Deep 
White-lipped Australian Pearl Oyster, iPod shuffle 4th gen, mp3 of siri reading an excerpt from writings of Douglas Coupland, pigments, enamel on plexiglas (Dimensions Variable)
A Methystos
Amethyst Geode, iPad Air 1st gen, 20 sec video of generative animation from oil on plexiglas
The Spectacle 
Bread, Sunglass Lens, iPad Air 1st gen, 3 min video of the squares at the Piazza del Duomo, Milan
Natura Morte in Tempo Reale 
Boxwood Snag, webcam, chromecast, projector, pigment, thermoplastic polymers on plexiglas
The Artificial Green 
Pigeons, water, humans, green plexiglass, pigment on plexiglass, video. 
 This project is philosophically aligned with prismatic ecology – 'rebuking the use of green to represent binary ideas of the other-than-human   world as an idealized nature'. 
 This ubiquitous green is possibly the most anthropocentric of all colours, the 'green' symbolically associated with the 'natural', employed to   hyper-compensate and green-wash all problems away. 
 The green that righteously defends Nature, which by beholding Nature only ever in the role of our victim, refutes any recognition of its   sentience.
'Shiny but Deep'
 1 min audio loop (siri reading an excerpt from Douglas Coupland's essay 'shiny but deep')
'The Spectacle'
 3 min video
A Methystos 
Amethyst Geode, iPad Air 1st gen, 20 sec video of generative animation from oil on plexiglass​​​​​​​