LA VIE MODE D'EMPLOI  3 min video. Milan Italy 7.30am June 21, 2015.​​​​​​​
25 cubes of bread were arranged in the pattern of a 5x5 magic square on the paving of the Palazzo di Duomo, Milan. The pigeons consumed the bread and flew away. The video of the process of consumption was projected through a 5x5 panel made of the crusts that remained 
https://myvanwygibson.com/lifeausersmanual
I like to think that the empty space is the work.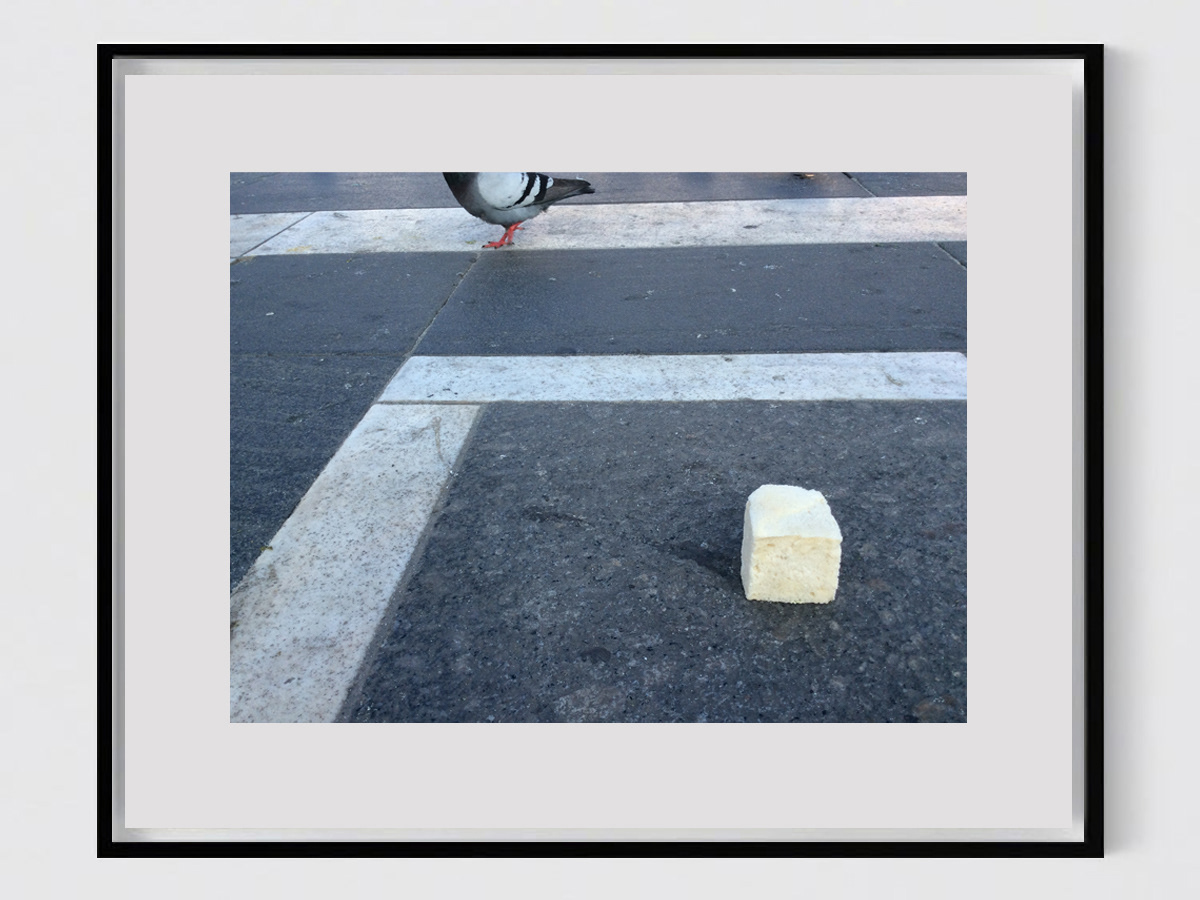 LA VIE MODE D'EMPLOI  Video Still 
Fine Art print on Hahnemühle bamboo matt paper. 500mmx700mm