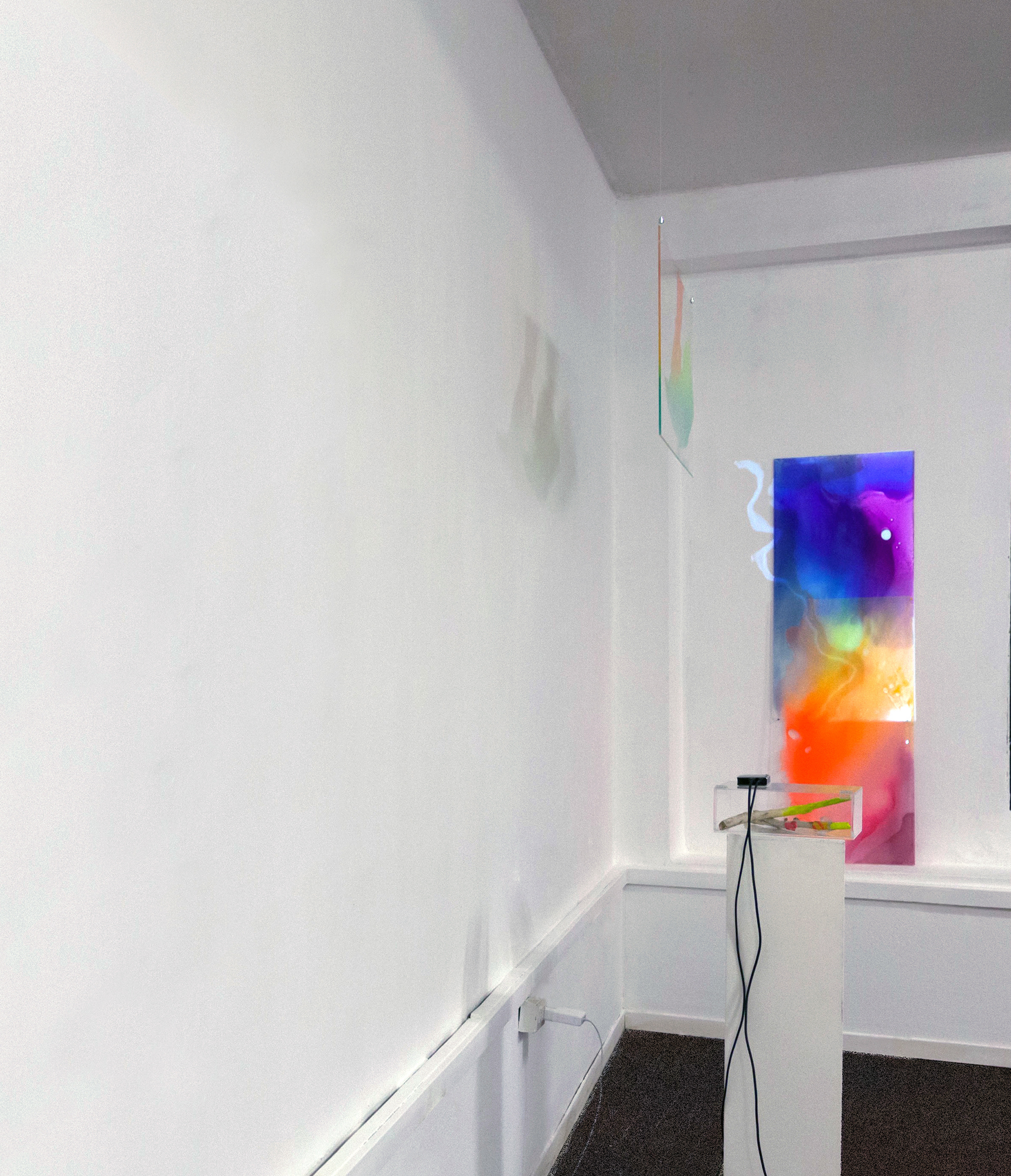 THE INTERTWINING (series)    (2013 - 2017)
This project was an exploration into combining the immaterial with the material, and the development of a collaborative partnership with the technical medium. I devised a simple mapping algorithm for the computer to execute and then introduced the paintings for the algorithm to 'collaborate' with. 
The final work was shown as an installation in which the generative video and the painting were presented simultaneously. As the paintings were on a transparent substrate, a visual intertwining occurred.
The 

surfaces allow the artist to take full advantage

of the light and to play with the observation point of the spectator. What the viewer sees is never the actual place where the hand of the painter was - it could be that it is on the reverse or on a projection of that reverse. Through paintings, installations and exploiting the possibilities of the digital, the artist reflects on the relationship between technology and painting, the virtual and real, and between the natural and the artificial.' 
Text: Chiara Bernadini​​​​​​​
THE INTERTWINING  pigments, thermoplastic polymers, acrylic glass, projector, looped generative video. 500mm x1000mm. 
THE STRANGE LOOP INTERTWINING  pigments, polymers, enamel, acrylic glass (3 panels), wood, acrylic box, projector, generative video. dimensions variable