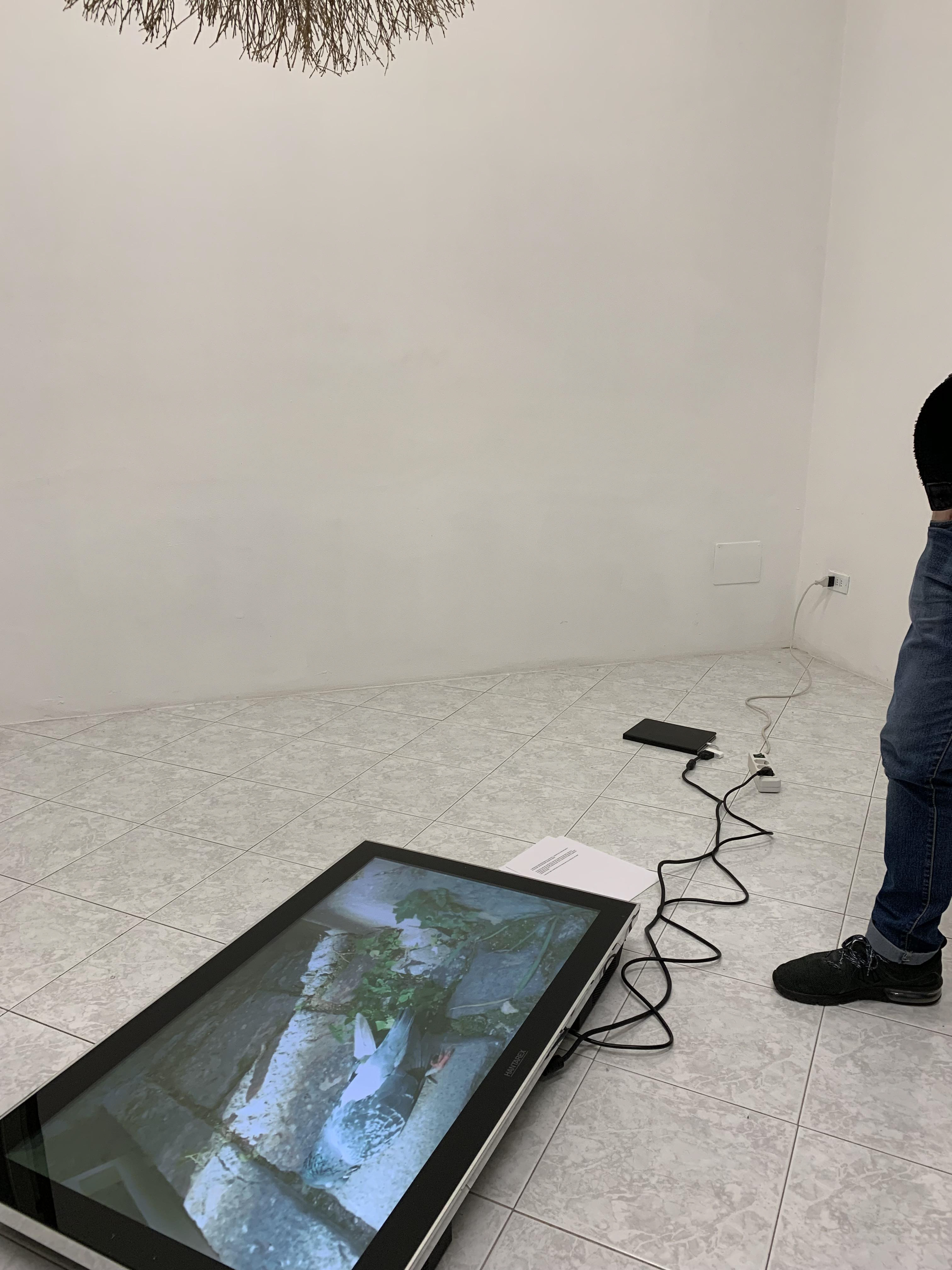 Title: THE INVERSE TREE  (2019)
Hantarex Flat Screen display, Dead Box Brush, 2.22 second video. Dimensions Variable
Alongside five other artists, I was invited to rethink the idea of 'the remnant' in the work of art. As a form of active resistance to the death of said remnant, the curatorial idea proposed that each production of art, from its embryonic conception to its realization, leaves behind remains in material or conceptual form that are crucial in the final result of the work.
In the installation 'The Inverse Tree' (presented at Rehearsal Project Space - Milan, Italy) I propose to the viewer that death is the real world; and that life itself is simply the remains.
Cut from the continued current of life, the moments shown are now dead. In fact, we are in the remnants of death right now, immersed in the continuous life stream.