This series was inspired by the topic of animism, which in my opinion is less an ideology and more a sensibility or style of engaging with the world, and the beings that populate it. 
Having an animistic sensibility means you attribute sentience to a wide range of beings, even possibly technology and forces of nature. T

his 

sentience is

 immanent rather than transcendent and as an ontology,
animism blends and blurs with other ontologies, opening it up to contradictions, humour, imagination, inspiration, and reflexive awareness.
​​​​​​​​​​​​​​
This series of paintings are handmade on a digital substrate, then printed onto aluminium panels. The flatness of the final works belie their analog tactility; making no apologies for allowing a machine to assist in the production.​​​​​​​ Rather than being a direct translation from tablet screen to material surface, the process to arrive at the work entails a crossing over from digital to material and back again, sometimes many times. Material paintings are photographed or videoed; digital images are photographed through the tablet screen, and natural elements are layered between image, screen and lens. The painting develops on the digital substrate as in classic painting - through layering, removing, reworking and revealing.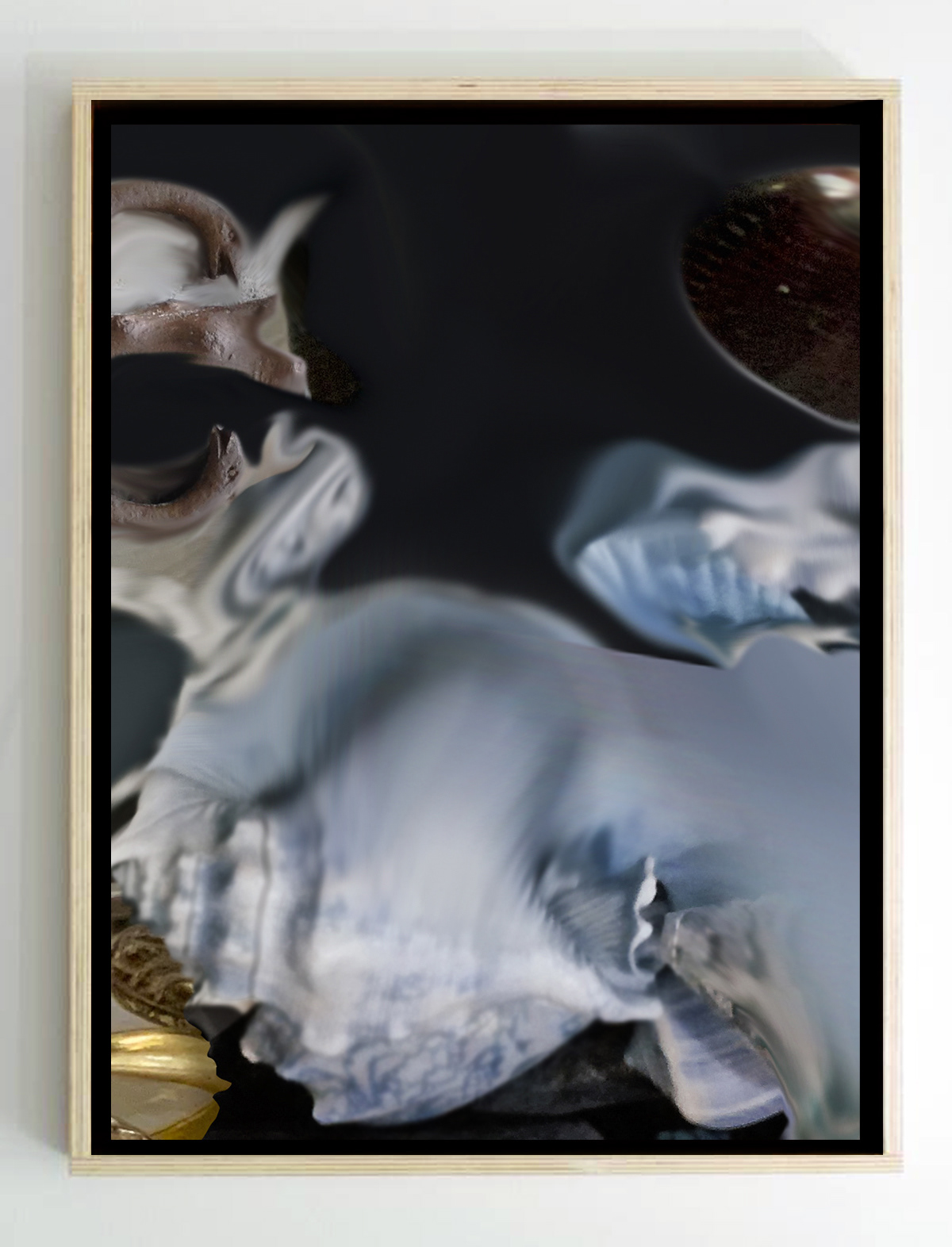 Title: MUSSEL PEARL. Fine Art print on Hahnemühle bamboo matt paper. 600mmx750mm​​​​​​​
​​​​​​​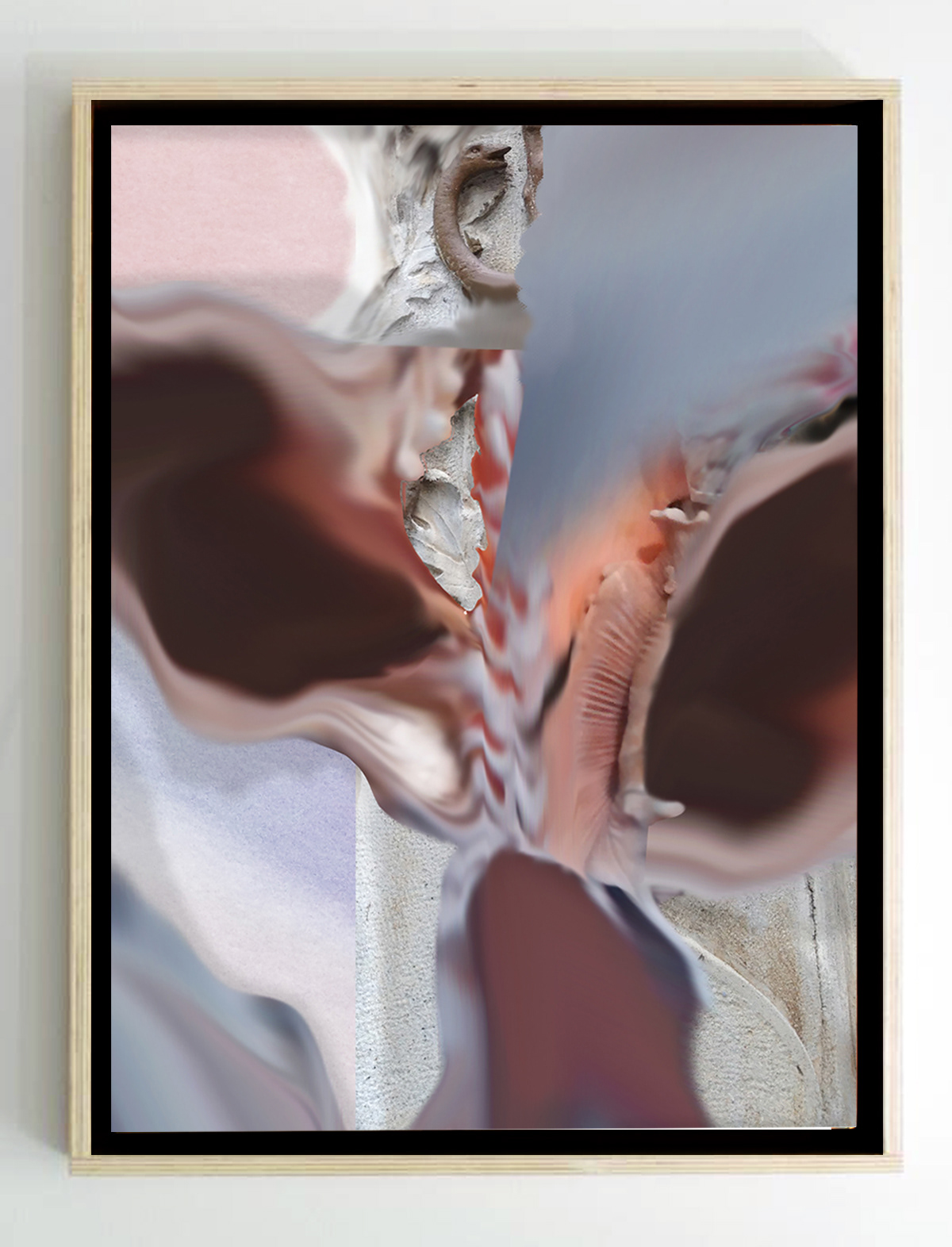 Title: 
SNAKE EAR Fine Art print on Hahnemühle bamboo matt paper. 600mmx750mm
​​​​​​​