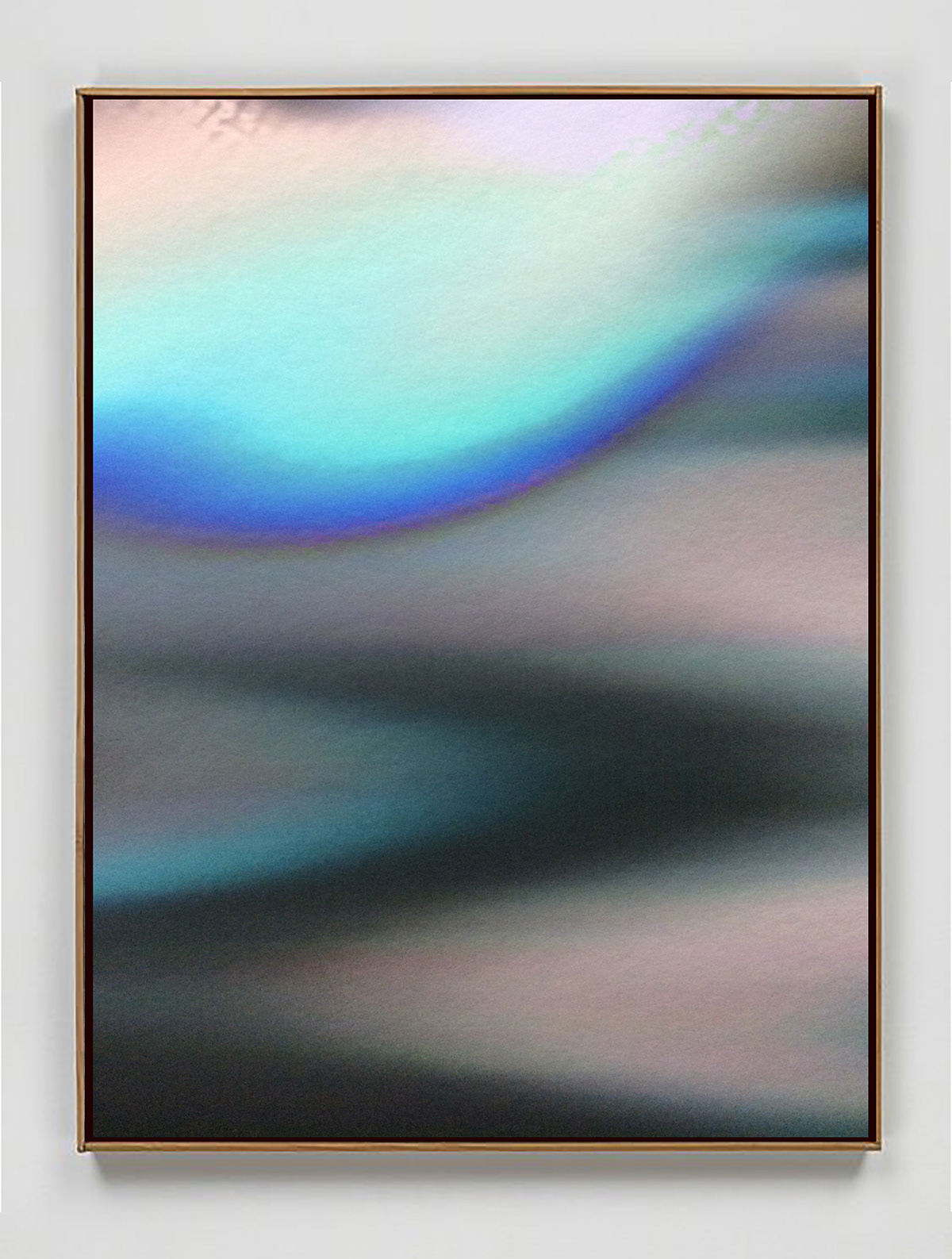 These works are photographed details of printed works. They are an analysis of the digital interpretation of touch

. The works hero the shape and quality of touchscreen forms and the conventions of digital visual tools such as smudge, erase, paintbrush and blur. They 

refer back to the bodily gesture made by the artist: mouse movements, brushstrokes, and touchscreen swipes​​​​​​​. 

The machine (printer) is the assistant that materialises the works, but without the human touch on the screen these works could not be created.
They are inspired by the thinking of 

French philosopher Merleau-Ponty who talked about the non-dualistic divergence between touching and being touched. He explained it as a type of crossing over, a way in which the world is capable of encroaching upon and altering us just as we are capable of altering it. Merleau-Ponty referred to this as the 'C

hiasm'. (
Chiasm is a word from Ancient Greek meaning 'X'). In 
Anatomy t
he optic chiasm
 is the part of the brain where the optic nerves partially cross; and in c
ell biology the chiasmus is a point of overlap between two chromosomes at which fusion and exchange of genetic material take place.
CHIASM 1 Photography Fine Art print on Hahnemühle bamboo matt paper. 350mmx500mm
CHIASM 2 Photography Fine Art print on Hahnemühle bamboo matt paper. 350mmx500mm
CHIASM 3 Photography Fine Art print on Hahnemühle bamboo matt paper. 350mmx500mm
​​​​​​​
CHIASM 4 Photography Fine Art print on Hahnemühle bamboo matt paper. 350mmx500mm
CHIASM 5 Photography Fine Art print on Hahnemühle bamboo matt paper. 350mmx500mm
CHIASM 6 Photography Fine Art print on Hahnemühle bamboo matt paper. 350mmx500mm