SHAPE SHIFTING (SOLO SHOW)
'Shape Shifting' was the title of a solo exhibition of my painting works which was presented by the Milan-based artist collective 'Supergiovane' and curated by the art historian and critic Mattia Lapperier. 
The title of the exhibition 'Shape Shifting' alluded to the being that has the capacity to change their visual form, but also to the alteration in form or substance of any animate object, frequently with the assumption that the change from one state to another is the liberation of a being from its false to its true nature.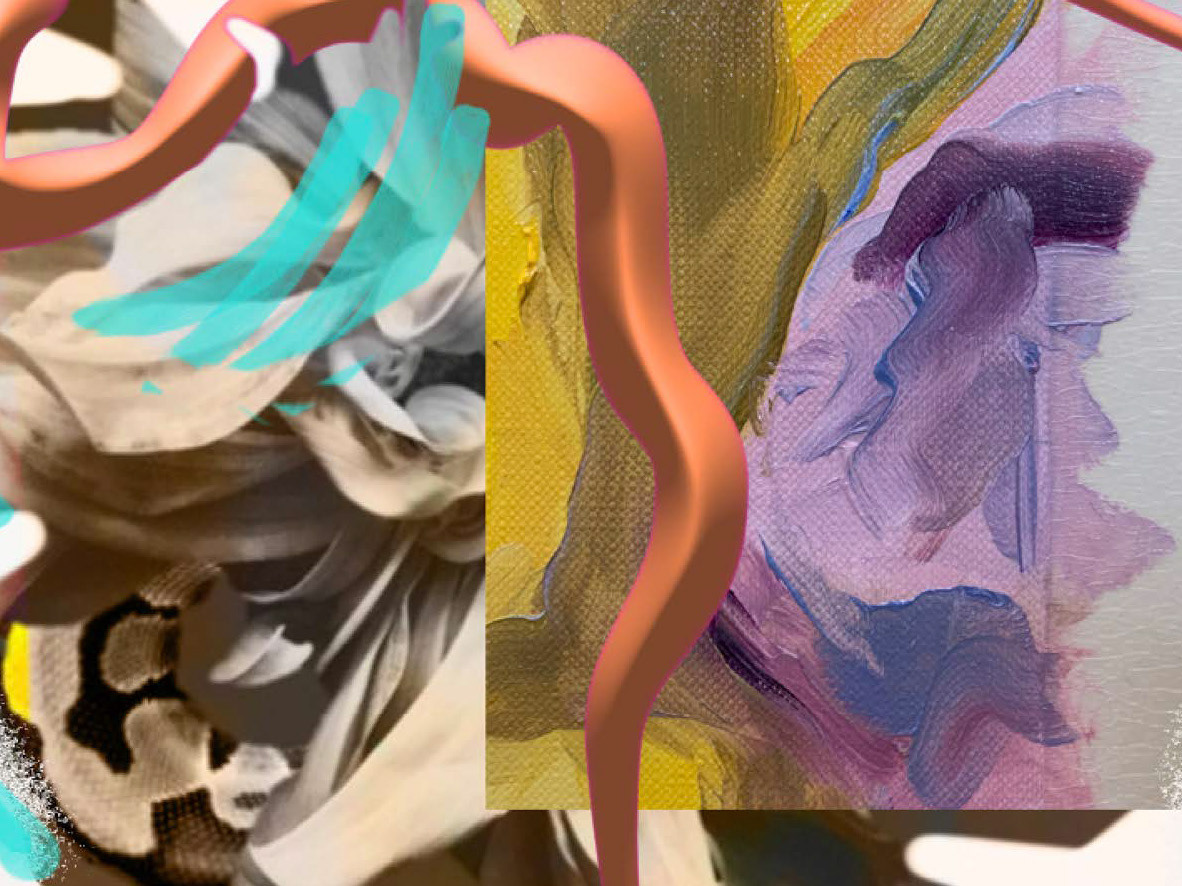 Published Catalogue, SHAPESHIFTING / GIBSON FOR SUPERGIOVANE 2021
works are the reflection of a continuous mutation, which has become systemic, and is now an integral part of our way of conceiving ourselves and the world. The works welcome multiple layers within them, the result of a process that has its origins in video art from which the artist's practice began. A wild, primaeval and sentient nature seems to flow undisturbed from her works. The violent chromatic lighting, as well as most of the textures that characterise her works, refer to the many species of reptiles and birds native, like herself, to Australia.
She has from the beginning explored the generative possibilities offered through the use of computer systems, starting from her first experiences with video; and has over the last several years, developed a language that passes from analogue to digital and vice versa, in a perpetual cycle. A form that changes continuously, a metaphor for a world in perennial evolution.'

Text by Mattia Lapperier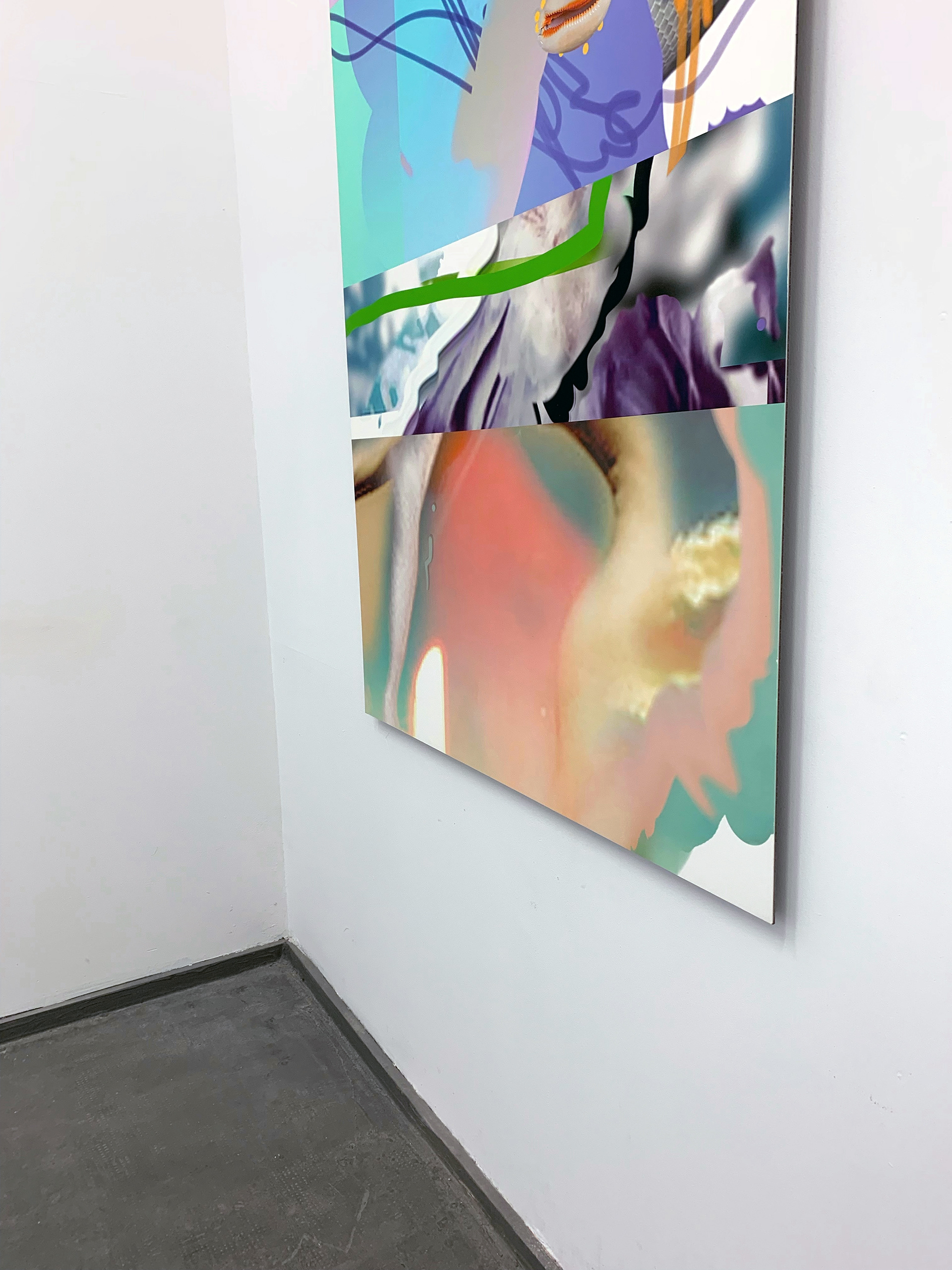 AVIALAN. Archival print on Hahnemühle bamboo matt paper mounted on dibond. 1500mmx1000mm 2018

AMPHIBIA. Archival print on Hahnemühle bamboo matt paper mounted on dibond 750mmx1000mm 2018

EPIGENISIS. Acrylic, collage, digital painting  - archival print on Hahnemühle bamboo matt paper mounted on dibond 750mmx1000mm 2021
INFLORESCENCE. Acrylic, collage, digital painting  - archival print on Hahnemühle bamboo matt paper mounted on dibond 750mmx1000mm 2021
Left to right:
PATH 32. Fine Art print on Hahnemühle bamboo matt paper. 450mm x 600mm
PATH 30. Fine Art print on Hahnemühle bamboo matt paper. 450mm x 600mm
PATH 27. Fine Art print on Hahnemühle bamboo matt paper. 450mm x 600mm
PATH 24. Fine Art print on Hahnemühle bamboo matt paper. 450mm x 600mm